Our People
Our people are very important to us, as is making certain we provide you with the best possible professional financial advice. Below is a short biography for each of our colleagues together with their contact telephone number. For further contact details please see our "Contact Us" page.
---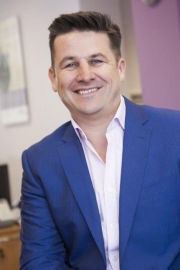 Martin Hood, Director & Financial Adviser
Tel.
0161 718 8328,
Mobile.
07771 744770,
Email.
martin.hoodplatinumifs.co.uk
Martin has lived in the North West since 1994 after he graduated from University, beginning his working life as a Quantity Surveyor for a large construction company. Two years later he joined Prudential as his first step into the financial services market and after spending time working for another independent financial adviser he set up Platinum IFS in 2001. Martin is fully qualified and authorised to advise on all aspects of financial & investment related advice including pension transfers.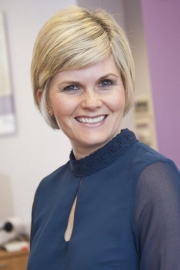 Jennifer Hood, Director
Tel.
0161 718 8328,
Email.
jennifer.hoodplatinumifs.co.uk
After graduating in 1994 Jennifer joined Standard Life where she worked for 10 years before joining her husband Martin at Platinum. She is responsible for the compliance, marketing and business development aspects of the business and regularly attends a local ladies networking group.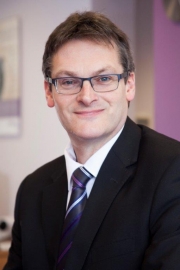 Jon Smart, Financial Adviser
Tel.
0161 718 8328,
Mobile.
07966 784145,
Email.
jon.smartplatinumifs.co.uk
Jon's financial services background spans nearly 25 years, having worked for insurance companies such as Standard Life and Friends Provident. He made the move to the IFA sector more than 14 years ago and joins us with a wealth of invaluable knowledge and experience, heavily focused on the investment market and wealth management. When he's not busy working at Platinum, Jon is a keen sports enthusiast (clearly not like the rest of our team!) and is heavily involved with Macclesfield Town FC. He is also a keen property investor, building upon his years of varied investment experience.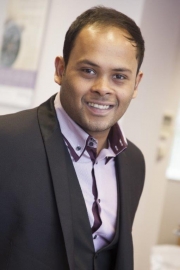 Eeshan Gupta, Financial Adviser
Tel.
0161 718 8328,
Mobile.
07912653598,
Email.
eeshan.guptaplatinumifs.co.uk
Eeshan has worked in the Financial Services Sector for nearly all of his working life. He has a wealth of knowledge in pensions and savings which he has gained from being a Paraplanner at his previous firm. Having achieved his qualifications, Eeshan wishes to help clients with their Financial Planning to ensure a secure future. When not in the office, Eeshan is nearly always playing squash or going for a swim.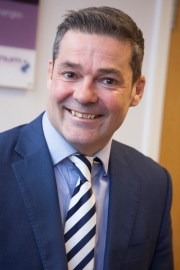 David Webster, Financial Adviser
Tel.
0161 718 8328,
Mobile.
07799076847,
Email.
david.websterplatinumifs.co.uk
David started his career working at the local branch of Yorkshire Bank where he progressed from the office junior. After 10 years he joined a local company of independent financial advisers where he did various roles for 18 years. David now wants to further his career using his knowledge and experience to help his clients to achieve their future goals. Away from the office, David coaches his son's football team and is involved in the local cricket and golf club.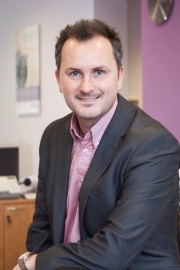 Nick Moynihan, Mortgage & Protection Adviser
Tel.
0161 718 8328,
Mobile.
07973 102751,
Email.
nick.moynihanplatinumifs.co.uk
Nick started in Financial Services 20 years ago and has spent the majority of the last 15 years specialising in mortgages. Having joined us from a well known South Manchester firm of Insurance brokers Nick is keen to help our clients with any of their mortgage or protection needs. When not in work he enjoys playing football and travelling - twelve years ago in South East Asia he met the woman he married!
Lisa Black, Office Manager
Tel.
0161 718 8328,
Email.
lisa.blackplatinumifs.co.uk
Since leaving school (we are not allowed to say when!) Lisa has held various administrative and sales roles, joining the financial service world in 2000. Lisa has played a key role within Platinum since the very beginning, developing great relationships with all our clients who often see her as a first point of contact when they call.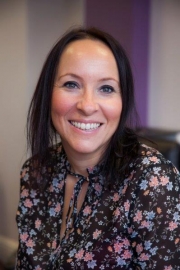 Faye Evans, Paraplanner
Tel.
0161 718 8328,
Email.
faye.evansplatinumifs.co.uk
Faye's career began with the National Westminster Bank where she gained her professional qualifications as a financial planner. Years later she wanted to broaden her work experience, joining another independent IFA before settling with Platinum.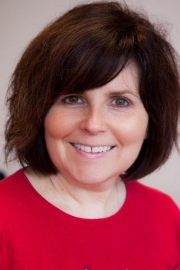 Catherine Hall, Administrator
Tel.
0161 718 8328,
Email.
catherine.hallplatinumifs.co.uk
After finishing her college course, Catherine joined Barclays Bank where she had responsibility for the exclusive private client department. After taking time out to help raise her own family, she took the decision to work within the independent sector and joined us in 2005.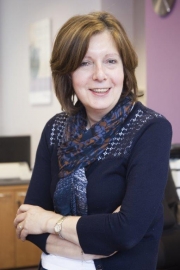 Anne Siddle, Administrator
Tel.
0161 718 8328,
Email.
anne.siddleplatinumifs.co.uk
Anne has enjoyed a varied career in financial services, working for some of the most well known financial services firms, as well as spending a considerable period in voluntary work with some national charities. Since joining Platinum Anne has become a cornerstone of our team, offering a calm and efficient service to our most valued clients.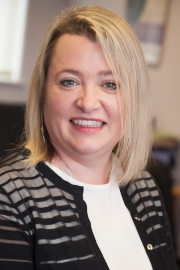 Luisa Machin, Paraplanner
Tel.
0161 718 8328,
Email.
luisa.machinplatinumifs.co.uk
Luisa's financial services background spans over 25 years, having worked for two other local Independent Financial Adviser firms. Luisa is looking forward to having a varied role within a small IFA practice and works closely with the advisers on more technical work including pension transfers and fund selection. When not at work, Luisa enjoys walking, socialising and seeing as much of the world as possible.
Danielle Hanbridge, Administrator
Tel.
0161 718 8328,
Email.
danielle.hanbridgeplatinumifs.co.uk
After many years working in the entertainment and retail sectors Danielle joined the Platinum team as she wanted to expand her knowledge in financial services whilst continuing to use her customer service experience. Danielle offers support to our advisers and administration team and laises with our valued clients. Away from the office, Dannielle is a life long supporter of Salford City Reds and Manchester United and regularly attends home and away games.